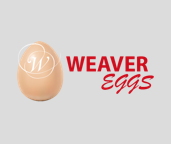 Weaver Brothers, Inc.
Established in 1929, Weaver Brothers is a third-generation-led family farm operation still owned and managed by the founding family with the fourth generation of the family now working in Versailles, Ohio. Due to our longevity, our company has been an integral part of the community for many years and takes the role of community leader seriously, as demonstrated by our tendency to consistently go above and beyond legal and regulatory environmental requirements.
In Weaver Brothers nearly 80 years of business, our farm's 350 employees have worked tirelessly to ensure that our egg production operations are among the best-managed in the nation. Because of this continued commitment to being diligent stewards of the environment and good neighbors in the community, Weaver Brothers has been recognized numerous times with state and national awards.
Weaver Brothers' approach to environmental and community responsibility is applied across our company's operations. We strive for excellence at every opportunity, whether we're ensuring soil and water quality, providing safe and humane care for our flocks, or producing a high-quality egg for consumers.
Animal Care
Educational & Community Outreach
Environment
Awards & Recognition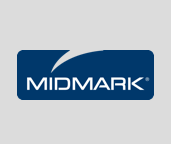 Midmark Corporation
Midmark Corporation brings efficient patient care to millions of people each day in the human and animal healthcare industries around the world. The most trusted name in medical, dental and veterinary healthcare equipment solutions, Midmark is committed to providing innovative products and services for the healthcare professional, integrating value-added technology into everything it does. With more than 1,400 teammates worldwide, Midmark is dedicated to making a positive difference in the practice of healthcare. Headquartered in Versailles, Ohio, Midmark Corporation maintains four subsidiaries in the United States. To support international healthcare markets, it holds subsidiaries in France, India and Italy.
For more information about Midmark, visit the company's Web site at midmark.com.
Planning Commission Meeting
Mon, 10/02/2023 - 6:30pm
Board of Zoning Appeals Meeting
Mon, 10/09/2023 - 6:30pm
Finance & Audit Committee Meeting
Wed, 10/11/2023 - 6:00pm